Transform your content into captivating experiences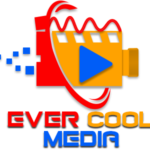 Our goal is to help you as content and media creator to succeed in the digital world.
Whether you're an independent artist, musician, music producer, blogger, accountant, small business, individual, or content creator, Ever Cool Media can help you create a website that reflects your unique brand identity and business goals.
It will be great to hear from you. So please contact us if you have any questions or concerns, we will be more than happy to help you.

123 Fifth Avenue, NY 10160


Are You Ready to Join The Club?
Get a free quote from one of our consultants to discuss which option would work best for your needs