We are creators helping creators
We are creators transforming content into multimedia experiences.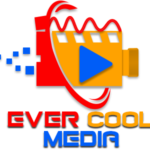 We are creators with a purpose of helping people and businesses like you transform content into multimedia experiences. At Ever Cool Media, we are passionate creators who specialize in transforming content into extraordinary multimedia experiences. We believe in the power of creativity and innovation to captivate audiences and leave a lasting impact. With our expertise, we take your ideas, stories, and content and bring them to life through various mediums such as audio, video, graphics, websites, and more. Our passionate team of creative professionals is dedicated to deliver immersive and engaging multimedia experiences that resonate with your audience and elevate your brand. Whether you're an independent artist, musician, music producer, blogger, accountant, video producer, small business, individual, or content creator, Ever Cool Media can help you thrive in the digital world. We believe in the power of creativity and technology to transform ideas into impactful experiences. Trust us to unlock the full potential of your content and take it to new heights with our expertise in multimedia production and design.
With a deep understanding of the unique challenges faced by independent artists and small businesses, we strive to provide comprehensive solutions that empower our partners to achieve their goals and make their mark in their respective industries. We combine artistic vision, technical expertise, and a customer-centric approach to deliver exceptional results that exceed expectations.
Our team is comprised of talented individuals with diverse backgrounds in areas such as audio engineering, content writing, photography, graphic design, social media management, email marketing, SEO, video production, music production, podcast production, story telling, and website and e-commerce design. We bring together our expertise and passion to create a dynamic synergy that fuels innovation and drives success.
What sets us apart is our unwavering commitment to quality, creativity, and customer satisfaction. We believe in fostering meaningful relationships with you as our client, understanding your unique needs, and collaborating closely to bring your visions to life. We take pride in delivering customized solutions that align with our clients' brand identity, values, and objectives.
At Ever Cool Media, we strive for excellence in every project we undertake. Whether it's creating captivating audio experiences, crafting compelling written content, capturing stunning visuals, designing engaging websites, or executing effective digital marketing strategies, we approach each task with meticulous attention to detail and a focus on achieving outstanding outcomes.
We are driven by our clients' success and satisfaction. It is our mission to provide reliable, professional, and innovative services that help our clients stand out from the competition, connect with their target audience, and achieve their business objectives. We are committed to delivering results that exceed expectations and forging long-lasting partnerships based on trust and mutual growth.
Join us on this exciting journey of creativity and digital transformation. Let us be your trusted partner in realizing your vision, amplifying your voice, and reaching new heights of success. Contact us today to discuss your project and experience the Ever Cool Media difference."
Are You Ready to Join The Club?
Get a free quote from one of our consultants to discuss which option would work best for your needs